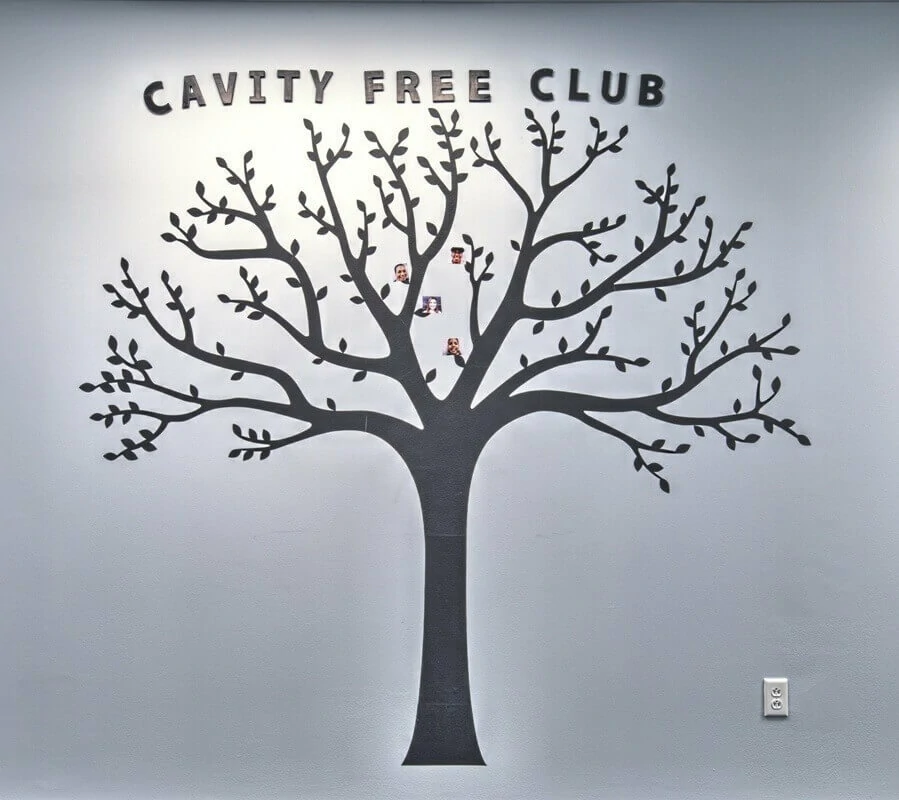 Welcome to
Palm Tree Dental
We are proud to set the bar for excellence in dentistry in beautiful Ingleside. Our dentist in Ingleside tx believe in taking a compassionate and professional approach to dentistry; we're on a mission to help you build your most healthy and happy smile, and we want to ensure that you are comfortable and informed every step of the way.
Visit our Ingleside Dental office for a wide variety of services; we are proud to provide our patients with both routine checkups, cleanings, and x-rays as well as restorative care such as fillings, zoom teeth whitening, crowns or bridges, root canals, and more. We are also happy to provide service to both individuals who currently have dentures, as well as those who will soon be getting their first set.
Dental Services
Here at Palm Tree Dental are proud to offer a wide range of dental services in Ingleside to help you achieve your healthiest and happiest smile.
Cosmetic Dentistry
We offer different cosmetic dental services if you're looking for a smile makeover or want to maintain your beautiful smile.
Crowns & Bridges
Protective caps that are placed over the teeth to protect from damage or decay.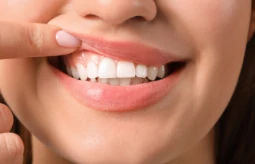 Gum Treatments
Gum treatments are done to remove harmful bacteria and to keep the gum tissue happy and healthy.
Kid's Dentistry
We work hard to ensure that your little one is comfortable while receiving the dental care they need.
Emergency Dental Care
We're here in the case of any dental emergency. Emergency walk-ins always accepted.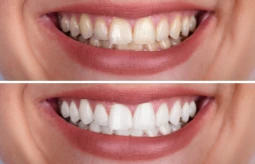 Teeth Whitening
Looking to achieve that "Hollywood"-white smile? Professional teeth whitening sessions can help.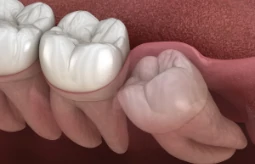 Wisdom Teeth
When the wisdom teeth develop or erupt incorrectly, they must be removed to prevent discomfort or damage to the other teeth.
Root Canals
Treatment designed to eliminate pain or infection in the nerve of the tooth.
Composite Fillings
"White" fillings that are perfectly matched to the natural shade of your teeth.
Nitrous Oxide
Always professionally and safely administered when needed or requested.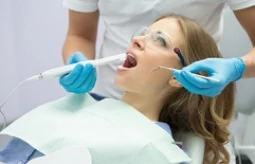 Intra-Oral Camera
This handy and intelligent device is used to detect early signs of oral cancer.
General Dentistry
We provide dentistry services to help you keep your smile healthy and looking its best.
Dr. Rabata
Your Dentist in Ingleside
Dr. Rabata welcomes you to Palm Tree Dental. We are here to help you achieve better oral health and to have a beautiful smile. I graduated from Texas A & M university with a bachelor of microbiology and completed my Dental degree at University of Texas at San Antonio. At Palm Tree Dental our practice is comprehensive. We see patients of all ages. What you should expect from me as a dentist is someone who is truly passionate about dentistry. There is no such thing as routine dentistry for me . Every procedure whether simple or complex will receive my utmost attention to detail. Your satisfaction in my work is something I take very seriously. We will try our best to make your visit as comfortable as possible. We would love to have you as our patient here.
Frequently Asked Questions
Clients
Testimonials
the staff here is amazing! we had a great experience! my kids are 2 and 6 and they treated them with care and respect! they talked my son through everything they were doing and helped him feel at ease. I would highly recommend them to everyone!
Melonie Smith
I love Palm Tree Dental! Everyone there is so nice and they are great at what they do. I was impressed with the professionalism and the staff. I had another dentist my son was seeing but I'm happy that he changed dentists because they are wonderful at Palm Tree Dental.
Danielle Pena
The Dentist was very kind and informative. and the staff were very polite and friendly.
Dora Elizondo
Very nice and informative staff, very clean facility. Would definitely recommend for friends and family!
Treasure Hall
I'd been avoiding the dentist for years due to painful experiences. Then due to a gum infection I had to make an emergency appointment at Palm Tree Dental. I have been a patient ever since. My dentist is very supportive and very helpful.
Robert Jensen
I called and the receptionist was very helpful and understanding with all my questions. My experience was excellent and I plan to refer other people there. The girls name was Brianna.
Annabelle Garza
Took all my kids to Palm Tree Dental for their checkups and was very happy with the service. The staff is incredibly friendly and helpful. They explain everything they're doing and are a great place for parents and kiddos. We've already got our next checkups scheduled and are happy to be coming back to such a great dental office. Thank you Palm Tree!
Casey Long
Very nice clean modern facility. Front desk along with staff is super helpful and very accommodating to all questions. Def Recommend.
Nina Sifuentes