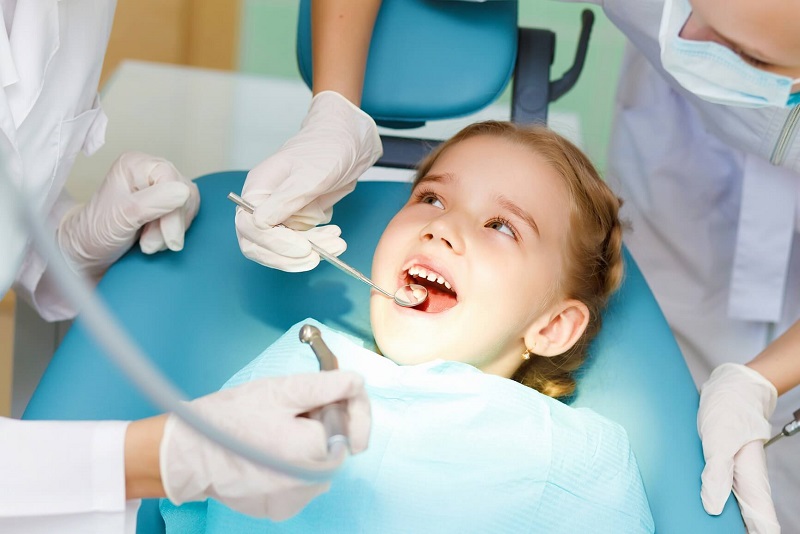 Here at Palm Tree Dental, we believe that a trip to the dentist's office should be a positive experience for patients of all ages, especially the little ones. If you are searching for a compassionate dentist that will provide excellent pediatric dental care in Ingleside, Tx, look no further. Dr. Rabata and his team will ensure that your child's first experiences in the dental chair are positive, enjoyable, and memorable. This will help your little one create a positive relationship with the dentist and caring for their teeth that will last a lifetime.
Trusting in the expert team here at Palm Tree Dental is ensuring that your kid's dentist is kind, gentle, and skilled. This ultimately helps prevent fear of the dentist and helps your child understand the importance of maintaining a healthy smile. To begin your child's treatment, Dr. Rabata will provide your child with a thorough initial examination that will help him design a proactive treatment plan. You will be given the opportunity to ask questions, and Dr. Rabata will take the time to explain things to both you and your child. No shortcuts will be taken at any point; we believe that investing just a bit of extra time and work in a patient's experience can make a world of difference.
If you are interested in our pediatric dental services here at our Ingleside, Tx office, do not hesitate to give us a call at 361-238-4460, or come by to speak to a member of our team.